A Place to Help You Find Your Flow so you can
Create the Impact You Crave and a Keep the Lifestyle You Love
Soul Surfer School is a fluid personal transformation process without the Cultish Vibe.
Let me introduce myself.
My name is Tim McAuley (the guy on the left).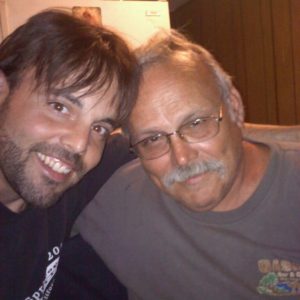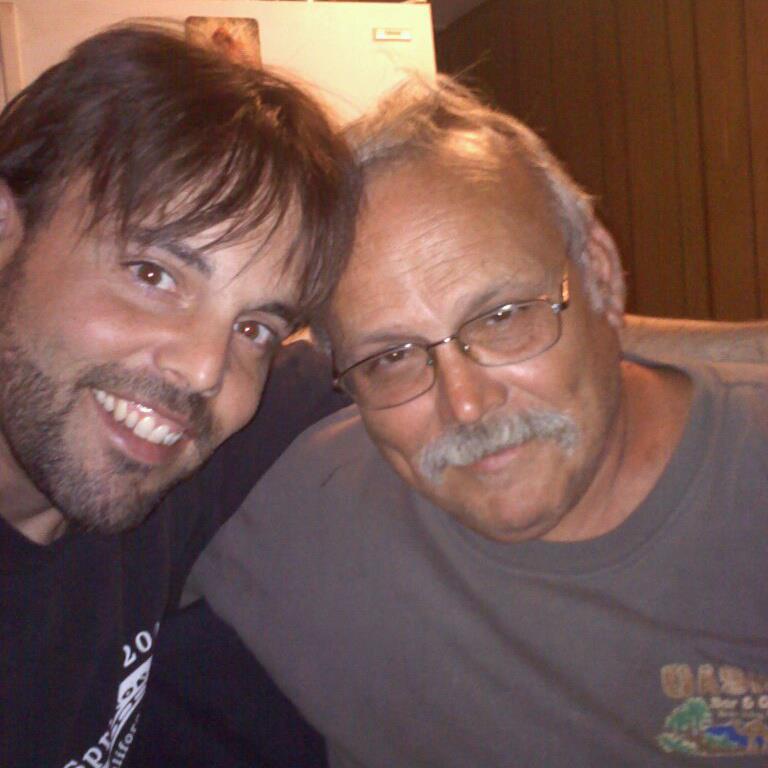 For most of my life I struggled with anxiety and impulse controls.
It played out in numerous ways; Anger, Rage, Selfishness, Addictive Behaviors, and Self-Destruction, just to name a few.
From about age 15, I was kind of a talentless rock star. I partied like one, and spent quite a bit of time in a drunken, drug induced haze.
In 2004, I stopped drinking, snorting, and popping pills, and started really looking at being a better man.
That's when I became a
self-help, information, and spiritual practice junkie.
Chasing shiny objects, magic pills, and instant success buttons used to me my thing.
My family and friends affectionately call me "Google", because they usually find answers faster by asking me.
Yet, even with all that knowledge, I couldn't seem to make "ends meet" on my bigger goals.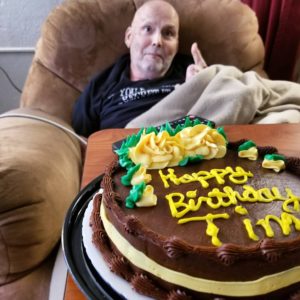 Sitting next to my dad during his final 47 days on the planet helped me see what was standing in my way of being the man I always wanted to be.
During his last days, we didn't have very many lucid conversations. The Chemo broke his brain. But, one day, he looked at me and said, "Boy, I need you to listen to me. I don't know how long I'll be able to talk."
He asked me to promise to use what I know in my own life and get out of my own way. And then, when I figure it out to write the book that would have helped him be a better man.
He told me I'd become his hero, and he thought I could do some great things and help many people with my writing and coaching.
A few weeks after he died, I arrived in a new city (Frisco, Tx).
The grieving process brought me to a fork in the road.
I had a choice to make.
Ignore the promise to my dad or get working on building systems and use the tools of transformation that I've collected over the years to become a better version of me.
Ignoring my promise would have made me blow up everything I worked to create, so I chose the later of the two.
My strange (but useful) background as a nomadic bartender, and self-help/info junkie finally helped me put a few simple principles into practice that Tamed the Beast inside of me. (I'll talk more about that on the next page).
Anyhow…
Today, anxiety doesn't control me the way it had in the past. My confidence is pretty solid. And my wife seems much more satisfied with how I show up as her husband.
The way I deal with almost everything has transformed, and I know in time, I will reach a new level for me without the amount of work I thought it would take.
Over the past month, I discovered how to control road rage and stop getting so angry at every idiot I encounter…. heck, I rarely see people as idiots any more.
Once you understand the mechanisms behind why you make bad decisions in your life, it's difficult to get mad at other people for doing the same. You can dislike the actions of people and still love them. And you can love people and still not want to be around them.
Another weird thing that's happened, is that my body is getting leaner, stronger, and sexier. I'm not really following any program. I just move a little bit each day, break a sweat, and stretch and relax my body. I eat sporadically and test out different ways of eating. I'm down 23 pounds without a plan, strategy, program.
Heck, even the way my closet is organized is better than I've ever seen it.
And here's the deal…
This is why Soul Surfer School Exists as it does today.
I believe that society needs better leadership. 
The system I grew up in is fundamentally flawed.
The rules we learned were mostly B.S.
No one taught us the important stuff.
And quite frankly, no one really seems to know what's going on here.
The way I see it, the pace of the world is too fast.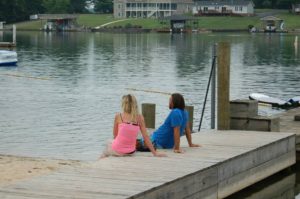 We are in a unique period of human evolution.
We can learn anything, do anything, and create just about anything we want, but for some reason, so many of us can't get past a certain point in life.
After my father passed away, I couldn't catch my breath.
It was hard to find my center and feel balanced.
The Beast wanted to be set free for a Rampage.
I felt completely broken, and used my unique combination of transformational tools to build myself up from scratch and start living a truly authentic life where fear, frustration, and worry no longer control my behaviors.
Me being me…
I started writing about it, teaching it to others, and coaching people I love so they can get out of their heads and into creating a better life for themselves, their families, and their communities.
You might actually know one of those people. They may have been the person that sent you here. If you just found this page, and you're still reading this… this might be helpful for you too.
All I know is, the more people I work with, the more I realize that people just need to be shown how to get out of their own way so they can
Find their Center, their own Rhythm, and Create a sense Flow.
So now, that's what I do.
I work closely with people who want to Dent the Universe, without Hustling their faces off 19 hours a day.
My clients have worked very hard to create their business and their lifestyle.
They want to create more impact, but realize that they only have so many hours in the day for work.
Family, fun time, and down time are equally important to them, and I show them how to take what they have and leverage the hell out of it while setting up their days and weeks to help them stay present and be able to deeply connect with the people in their life.
I don't actually work for my own clients, I work for their children, their employees, their wife, and anyone else they connect with during their life.
I believe that we only get brief moments in time and we can make those moments be very significant if we choose.
The Entrepreneurs, Business Owners, Salespeople, Artists, Teachers, and coaches with whom I collaborate have used my simple techniques to methodically, and exponentially grow their cash flows at a record pace, while at the same time building a deeper connection with the people they value most. 
And now my most powerful techniques are available to you inside Soul Surfer School at no cost.
My passion is to help visionaries and heart centered leaders wake up from the delusion that they are not powerful creators, so we can lead in every industry, and in every facet of society.
We need new leadership and new ways of doing business so that when profits are there, everyone gains; not just the CEOs and Stock Holders.
Dog Eat Dog is not a world-view I'm willing to accept any longer.
My hope is to show millions of people how to get out of their own way and create a better society for future generations. 
I believe that there is a gold mine of unlocked genius just under the low hum of anxiety, and I want to help set that genius in you free.
I want to help people discover their own inner genius, so they can leverage what they already know, have, and do.
I want to show people that they can consciously create a sense of ease and flow in their lives and transform any area of their life more quickly and easily than they thought possible. 

I am building a massive tribe of world changers who decided to dent the universe, and realize that Space/Time is a continuum, the Universe is infinite, and more YOU is exactly what the world needs right now.
Instead of trying to get you on an email list, I put together a few pages to help you along your way.
If you're interested, I'll guide you through a few concepts and practices that'll help you get out of your own way, and gather some tools of your own.